The COVID forecasting models predict Omicron to peak across most of Europe and the US by mid-January. Subsequently, the increasing numbers would progressively drop. The fast spread of Covid-19's Omicron version has led certain US firms to cut services and hours. Omicron is also affecting firms in Asia, Europe, and other regions.
Many businesses have changed their Covid safety practices because of new public health rules. Businesses are starting to think about ways to keep their employees at work for a long time. Because of Omicron, businesses aren't sure how a new variant might affect their operations and profits, so they aren't sure how it will work. Most organizations are waiting to see how the variant's rapid spread and potential harm can be contained.
Do you believe Omicron will have a significant impact on the global economy?
It's true that Omicron has already begun to have an effect on global economy. Omicron may not cause the kind of havoc we all hope for, but it will still cause some. According to Alessandro Vespignani, a data scientist and computational epidemiologist, omicron will grow at a breakneck pace. Simultaneously, it will be rapid during the decline phase.
Omicron is a feasible target in these four segments of the economy.
Stock Market
The financial markets from Frankfurt to New York collapsed last week as Omicron blasted the world's most advanced economies. Besides Omicron, the rising number of cases made investors feel more afraid of taking risks in the world's markets. It convinced investors to liquidate their high-priced equities in favour of safe haven assets. Stocks that tend to surge and fall with macroeconomic shocks were out, as were bitcoin and high-flying growth stocks. Goldman Sachs expects the theme of uncertainty to persist throughout the year.
Supply Chain
Demand fell in the first year of COVID due to lockdowns keeping consumers at home. We experienced nearly the inverse result last year. This resulted in an unprecedented increase in demand, which factories were unable to meet. The primary aim was that global supply chains will catch up by 2022. A global wave of sick-outs and forced quarantines is once again affecting global supply chains, according to BofA Securities, an American multinational investment banking division under the auspices of Bank of America. The omicron wave propagates through each zone. One thing to keep in mind is that Omicron hasn't yet spread to the Asian countries that play a big role in global supply chains, like China, Japan, Korea, and the ASEAN region. This means that supply chains may be more disrupted in the spring, even as the outlook for healthcare in the US and Europe probably improves.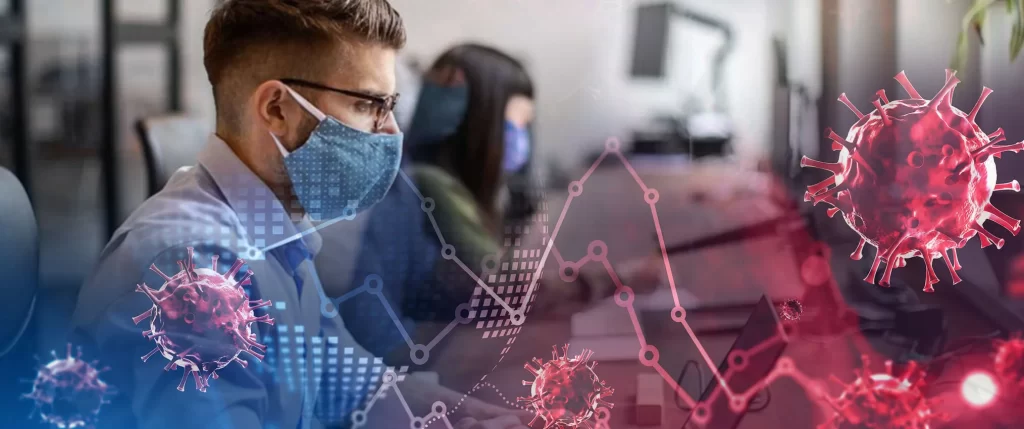 Labor Marketplace
Unsettling warnings were included in a job report – Don't pay attention to the headline figure of 3.9 percent unemployment. On the surface, that looks great, but there are bigger difficulties. If employers thought the labor market was going to be tight at the end of 2021, they should look for new employees now. Omicron is likely to have a similar effect on the job market to Delta. It will lower both labor supply and demand, resulting in continued declines in the unemployment rate. As a result, there will be a big rise in people who aren't at work but still have jobs. This means that supply is constrained, yet has no effect on headline statistics. There will be more than 4 million frontline U.S. workers in quarantine at the peak of the Omicron wave, according to the Bank of America.
Growth Prospects
In the past few months, the growth prospects for 2022 looked great. The IMF predicted 4.9% global growth this year, with the US and China leading the way. And then, in late November, Omicron struck, forcing economists to recalculate. In December, the International Monetary Fund warned that Omicron would probably certainly have an adverse effect on global recovery. It will delay its next update until Jan. 25, as it examines the impact of Omicron on global trade. Following the new year, a slow trickle of growth downgrades accelerated into a torrent. Omicron might cut the Eurozone and United Kingdom's GDP growth rates by as much as 1%.
The Omicron coronavirus variant, which has been found in more than 60 countries, poses a "very high" global risk. There is some evidence that it can get around vaccine protection, but clinical data on its severity is scarce. Omicron, which was first found in southern Africa and Hong Kong last month, has a lot of unknowns about it. Mutations in the gene may make it easier to spread and cause more COVID-19 disease.
Recent Post